News & Events
Skid Steer Hydraulic Snow Plow
Saturday, November 25th, 2023
New to Cambridge Estates:
We now own a skid steer hydraulic snow plow and have an operator who has agreed to plow our streets this winter when and if needed.
2024 Cambridge Estates HOA Meeting Schedule
Monday, November 20th, 2023
The next HOA meeting is scheduled for January 9, with meetings held on a bi-monthly schedule in odd numbered months at 6:30 at Forest Ridge Baptist Church for all of 2024.
Cambridge Estates HOA Meeting
Thursday, November 16th, 2023
The next Cambridge Estates HOA meeting is scheduled for Thursday, November 16 at 6:30 at Forest Ridge Baptist Church. This is our annual meeting at which we will report on finances for 2023, set a budget, discuss goals for 2024, and elect officers for 2024.
Cambridge Estates HOA Meeting
Monday, September 18th, 2023
Our next HOA meeting is scheduled for Monday, September 18 at 6:30 PM at Forest Ridge Baptist Church.
Swing Set Installed at Pool / Park
Monday, May 29th, 2023
Josh Hayes installed this at our pool/park. Please give him credit and thanks for doing this!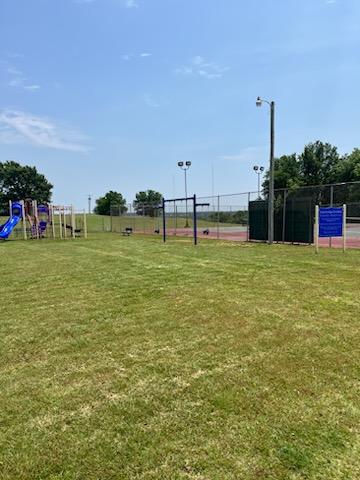 Cambridge Estates HOA Meeting
Saturday, May 20th, 2023
Cambridge Estates HOA meeting Saturday May 20th at Forest Ridge Baptist Church 6:00 pm.
81st Street Entrance Construction About to Begin
Saturday, July 23rd, 2022
The City of BA is about to begin construction on the entrance onto 81st Street. Equipment is already parked there, and that equipment will be used to lower the water line under the street to prepare for restructuring the intersection to improve visibility for drivers leaving or approaching our entrance. Sometime after the utility relocation is completed, street crews will begin their work on the actual roadway. Travis Small at the City of BA has been communicating with Brent Watson of the CEHOA Board about this.
Request Made to City Council Regarding Sewage Discharge
Saturday, July 23rd, 2022
Brent Watson attended the City of BA's Council Meeting July 19 to ask the City Council to look into the sewage discharge that has repeatedly occurred near the corner of Wright Avenue and King Court. Brent asked that the City implement a long term solution that possibly might include a back-up pump, etc. to eliminate this repeated problem. Johnny Parks, one of the Counsellors indicated that the Council would have the Wastewater Department to look into this.
Neighborhood Garage Sale
Saturday, June 4th, 2022
The neighborhood garage sale will be held Saturday, June 4th. This is the same weekend as the Forest Ridge garage sale.
Pool Grand Opening for Summer 2022!
Saturday, May 28th, 2022
Summer is here! The pool will open Saturday, May 28th from 12:15pm-8:00pm.
Special Memorial weekend hours continue!
Sunday 1:15pm-8:00
Monday 12:15-8:00
Pool House and Pool Cleanup
Sunday, May 22nd, 2022
May 22nd, 10 AM - Noon - Come help us clean up the pool house and grounds in preparation for opening Memorial Day weekend. We will also be installing new shades for the kiddie pool. Come help us be prepared to open the pool - many hands make light work!
2022 Annual Neighborhood Dumpster Day
Saturday, May 21st, 2022
Saturday, May 21st - Bring your junk and make your neighbor happy! We cannot accept appliances like washers or refrigerators, or electronic equipment like televisions, monitors, or computers.
City of BA to Begin Work on the North Entrance to Cambridge Estates Off 81st Street
Sunday, May 1st, 2022
May or June - The City of BA has informed us that they will begin working on the north entrance to Cambridge Estates off 81st Street. We have been working to have the City do this work since 2010, so this is exciting. The purpose of the work is to improve visibility for drivers existing and entering the neighborhood to see cross traffic as well as for cross traffic so that they can see those entering or leaving the neighborhood.
Saturday, January 29th, 2022
Friday, January 28th, 2022
If you haven't submitted your email address with your HOA dues, please send your name and email address to
cambridgeestatesnewsletter@gmail.com
to receive the neighborhood newsletter. You can also call or text your information to Elizabeth at 918-833-2664. If you have already submitted your current email address, no action is required.
Sunday, June 6th, 2021
We are continuing to work with the City of Broken Arrow who has promised to improve both entrances to our neighborhood.
Sunday, January 22nd, 2017
Click the link to view pictures from the 2016 Block Party. Photos courtesy of Gay Polovich.
Wednesday, March 2nd, 2016
By now most of our neighbors have noticed the staked areas at the 81st street entry. As a board, we wanted to provide an update regarding the new entry way and retaining wall project. This project has been an ongoing effort of several years for our neighborhood.

The status of the project is reviewed and updated at the monthly HOA meetings.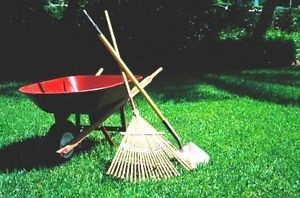 Saturday, July 25th, 2015
Cambridge Estates has formed a Neighborhood Beautification Committee to assist residents who may need a little helping hand with yard or home maintenance. Read more to find out how you can receive assistance or become a part of this committee.